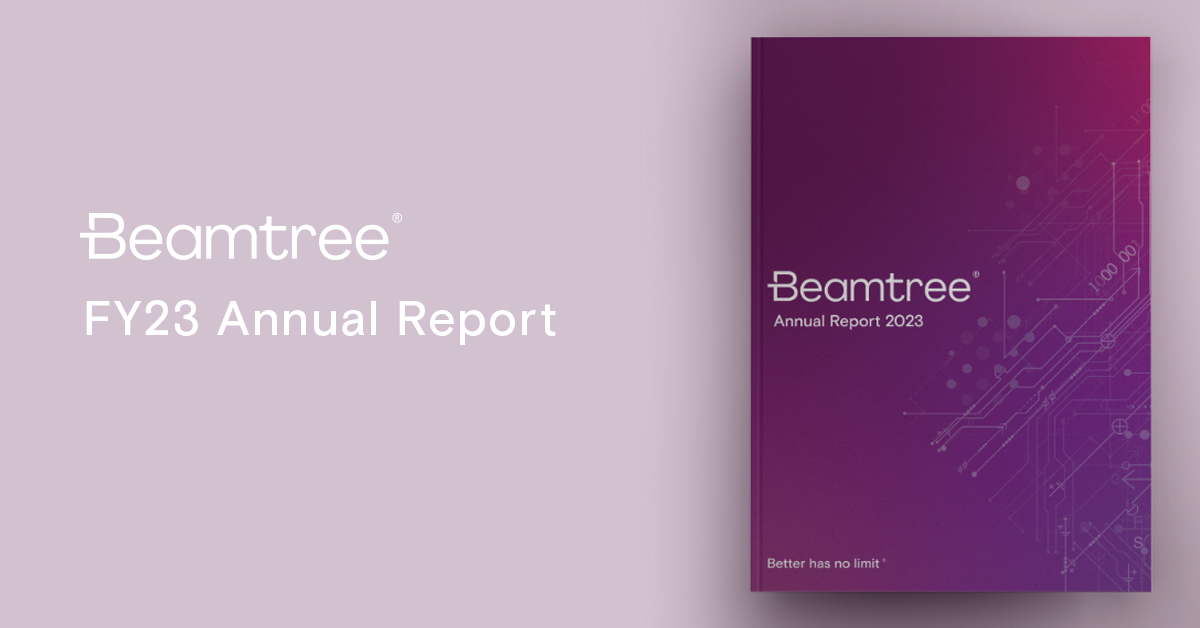 A landmark year of growth and expansion, Beamtree has delivered strong financial results with a 38% increase in reported revenue in FY23 with recurring revenue increasing 51% year on year to $21.6M or 24% excluding the impact of acquisitions. Reported recurring revenue is now more than 95% of total revenue with renewal rates for software licences running at more than 95%. Approximately 52% of FY23 revenue growth was driven by the Company's international revenue following wins in a number of key markets including the Kingdom of Saudi Arabia, Canada and the United Kingdom.
In FY23, Beamtree continued to invest significantly into our core products to provide quality and expert systems using machine learning and artificial intelligence. These investments, which totalled $2.5m in FY23, are designed to support the competitive position of our products and international expansion.
In addition, Beamtree signed multiple significant agreements including an extension of the service agreement with Health Roundtable for provision of the digital analytical services and a contract to support coding and data integrity in British Columbia, Canada.
The Board and Management continue to focus on the pathway to continued profitable growth. Across all divisions, substantial progress has been delivered and sets up a positive outlook for FY24.