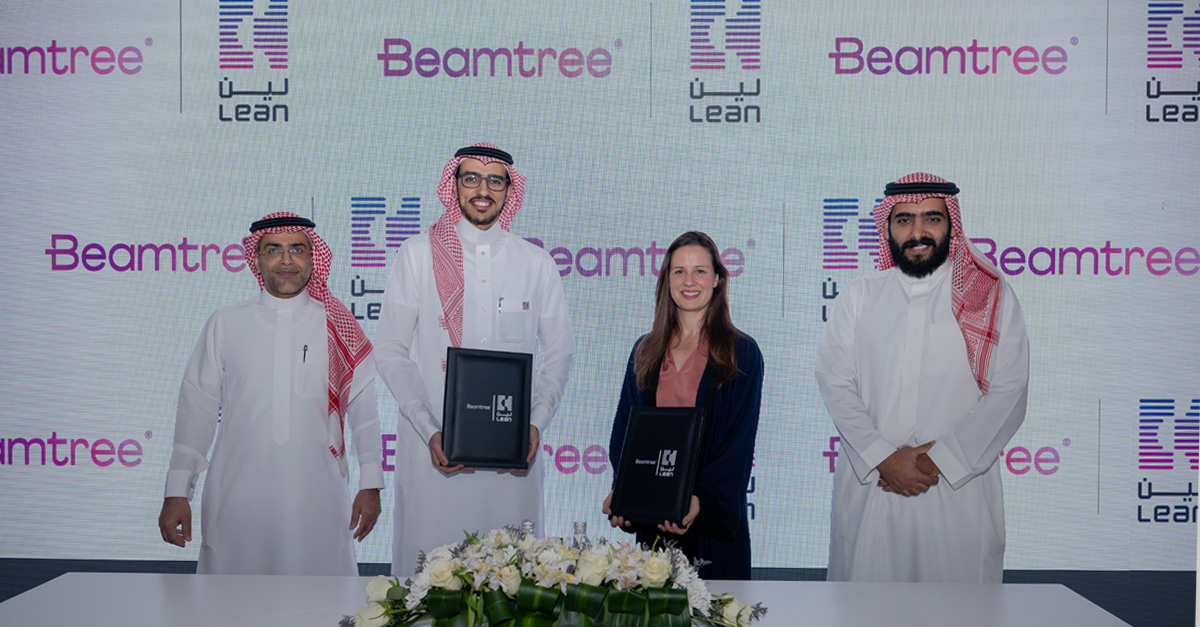 Beamtree, a leading provider of AI decision support and data insights solutions for the health industry, is pleased to announce an important new commercial partnership with Lean Business Services ("Lean"), Saudi Arabia's leading provider of innovative health solutions. Lean is Saudi Arabia's leading health technology enterprise, working as a key enabler of innovative health solutions aimed at digitalizing the Saudi Arabian health ecosystem.
Both parties are pleased to announce an expanded commercial partnership which will involve combining and further developing the two companies' hospital coding product offerings to create an unprecedented comprehensive and integrated clinical coding solution that will support transformation in data quality for hospitals and health services globally. The agreement, formally signed in Riyadh at the Global Health Exhibition yesterday, marks a milestone in the application of new technology to support automation of the coding process.
Beamtree is the recognised world leader in audit and automation of clinical record classification – and in particular in use of the Australian health classification – ICD-10-AM, which is licenced in Saudi Arabia and other Gulf states. Beamtree's SaaS-based product PICQ automates the audit of classification and supports clinical record coders improve the quality of data. It is widely used in countries including Australia, New Zealand and the Republic of Ireland, and is under development for the UK and Canada. This partnership with Lean will support implementation of PICQ and related data products globally.
Saudi Arabia has put data and decision support at the heart of Vision 2030, its major national health reform program. In the past three years, Beamtree has undertaken two major national projects in the Kingdom to support Vision 2030 under a contract with the Center for National Health Insurance: an audit of data quality in public hospitals across the country, and in partnership with Lean, the development of a health information strategy for the Kingdom.
The new platform will be launched in 2024 first in Saudi Arabia and the GCC and then around the world.
Tim Kelsey, CEO of Beamtree said: "Beamtree and Lean share a vision to improve patient outcomes and the more effective use of data in health services. This investment marks the start of a new global commercial partnership between our companies as we expand together globally to deliver world-class technology to better support our customers."
Mohanned AlRasheed, CEO of Lean said: "Lean and Beamtree's working relationship continues to grow, and we are excited to bring our product offerings now together globally. This partnership will bring new technology to health institutions and health care services and supports Lean's mission to work as a key enabler of e-health innovation."