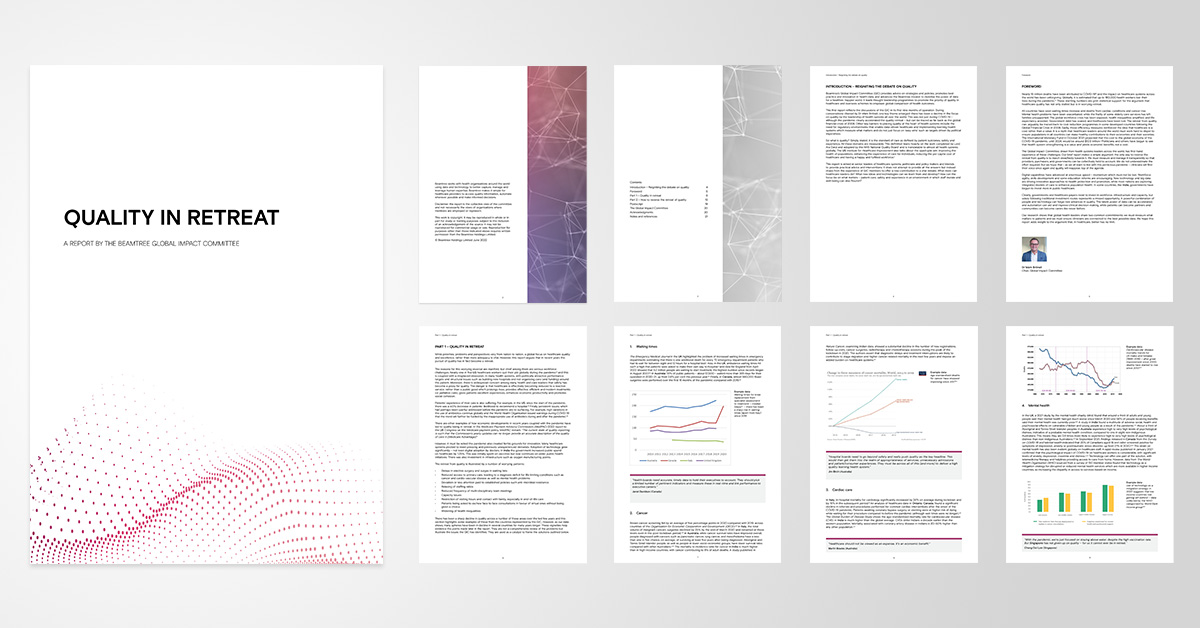 Beamtree's Global Impact Committee release first report titled 'Quality in Retreat'
Recently, the Global Impact Committee released a report titled 'Quality in Retreat'. This first report encapsulates the conversations driven by the Committee in its first nine months of operation, where one key theme emerged: there has been a decline in the focus on quality by the leadership of health systems all over the world. Aimed at senior leaders of healthcare systems, politicians and policy makers and intends to provide practical advice and interventions, drawing from the experience of GIC members to offer a new contribution to a vital debate.
The report has received positive international media attention with articles featured in the Telegraph (UK), the Business Post (Ireland), and more.